Proposed Changes to Seafood Labelling
Written by Harry Coates, Clubs Australia Government Relations Advisor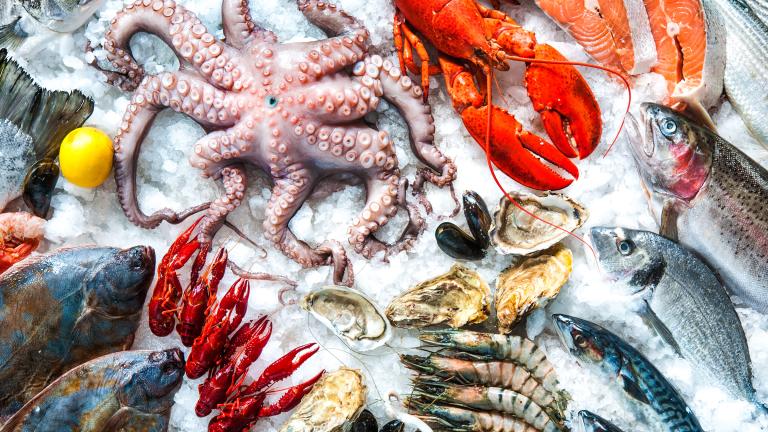 Election campaigns are a time of promises being made, policies debated and the occasional kissed baby. As Albo and Scomo went toe to toe for the keys to The Lodge many commitments were made. One of those commitments was Labor's proposal to implement a mandatory country of origin labelling (CoOL) scheme for seafood in hospitality settings.
Key Points
The Federal Government has concluded a review into mandatory Country of Origin Labelling
Clubs Australia made a submission to the review on behalf of member clubs
The Government is now considering implementing a mandatory seafood labelling scheme for hospitality settings
A final decision is expected by the end of the year
Open a menu at a restaurant or bistro which sells seafood, you might find crispy skin barramundi, garlic prawns, pan-seared teriyaki salmon or a good old-fashioned fish and chips. In many instances, restaurants will promote the origin of their seafood. Consumers like to know if the barramundi is from the Northern Territory, or whether the salmon was fished from the waters off Tasmania. However, the origin of seafood is more variable than other animal products, and Australia doesn't farm enough of it to match demand. The Australian Bureau of Agricultural and Resource Economics (ABARES) reports that Australia imports about 220,000 tonnes of seafood every year and 65% of seafood sold in Australia is imported.
The Government launched a review of mandatory country of origin labelling for venues on 23 December 2022 and Clubs Australia sought feedback from member clubs in January 2023. You can read the full Clubs Australia submission here. Representatives from Clubs Australia met with the relevant minister, their advisors and officials from the Department of Industry, Science and Resources before the review was launched and throughout the consultation process.
Hospitality settings preparing seafood have been exempt from displaying CoOL since 2005 due to the cost and time pressures placed on businesses. In fact, the previous government reviewed the current CoOL scheme and recommended against any changes. However, the Federal Labor Party have long supported a mandatory CoOL scheme and proposed to act on this if elected to government in 2022. A year into Albanese's first term, his government is preparing to honour that commitment.
Following feedback from member clubs, Clubs Australia recommended to:
Enable businesses to display the origin of their seafood at the entrance to the restaurant or other visible location, rather than on printed menus.
Delay enforcing the proposed rules until at least two years from changes becoming law.
Make wholesalers – not food service providers – responsible for keeping records of the origin of any seafood ordered to support compliance checks. 
Exempt small businesses and instead run an educational campaign to encourage voluntary uptake of seafood CoOL for this cohort.
Increasing red tape and creating further regulatory costs on the industry will squeeze already tight profit margins.
With rising inflation and increased pressure on household budgets, there is a risk of discretionary spending declining. Food services within clubs are already a low-profit revenue stream. An Independent Pricing and Regulatory Tribunal (IPART) review of the Registered Clubs Industry found that clubs make a loss on food, equivalent to 1.7% of total profit. Increasing red tape and creating further regulatory costs on the industry will squeeze already tight profit margins.
While Clubs Australia does not support a mandatory CoOL scheme for hospitality venues, we respect the governments mandate to implement changes and have made a series of recommendations on implementing a mandatory CoOL scheme for seafood that will minimise regulatory costs, should the Government implement this scheme.
Following the consultation process, the Government released a regulation impact statement (RIS) and is now deciding between three options. The first would be to maintain the status quo - although this is almost certainly not going to be the final decision. The second is the AIM Model, which would require hospitality businesses to show whether the seafood is from Australia (A), imported (I) or a mix of Australian and imported seafood ingredients (M). The third option which would be the most onerous on the hospitality industry, is the Country Model. This would require menus to display the specific country of origin of all seafood products. You can read more about the two proposed options here.
In line with Clubs Australia's submission to the initial consultation, we support the first of the three options outlined the RIS; maintaining the status quo. Alternatively, Clubs Australia supports Option 2 (AIM Model) over Option 3 (Country Model).
The Government is expected to announce their final decision by the end of the year. ClubsNSW, through Clubs Australia will notify member clubs of the outcome and implementation period as soon as possible.