All the Highlights from the 2023 ClubsNSW Conference & AGM
Written by Keely Fox, ClubsNSW Events Manager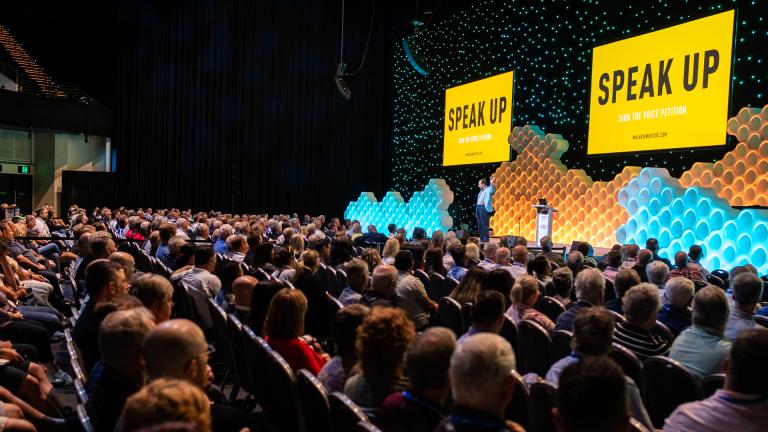 The morning of Day 3 might have seen a few sore heads after the spectacular Conference Dinner, but that didn't stop delegates from immersing themselves in another full day of educational content.
Business Futurist and Innovation Expert, Craig Rispin, kicked off the final day of the 2023 ClubsNSW Conference & AGM with a fascinating keynote about the business, people and technology trends affecting the NSW club industry and how these trends drive change. He delved into what the future of work will look like, how clubs can be a part of it, and how leaders can inspire their staff to develop foresight, as well as how to set your club apart from the competition.
The next panel session, Unlocking Success in Hospitality, was certainly popular. Delegates got the opportunity to hear from Bruce Mathieson Jr, Director of Endeavour Group, who explored the keys to success in hospitality and enhancing customer experience. He gave his insights on the opportunities and challenges he foresees for the hospitality industry, and how the hotel industry is working towards a more sustainable future.
Delegates were then given the opportunity to stretch their legs and move into different areas for Breakout Sessions. They chose from four sessions with key themes shaping the current landscape of our industry: Navigating Change: Developing a Membership Offering for the Future; Empowering Regional Clubs — Challenges for Success; The Importance of Prioritising Employee Mental Health & Wellbeing and Developing a Financial Framework to Meet the Changing Economic Environment.
In the Navigating Change session, Carly Irving-Dolan, the NRMA's CEO of Energy & Infrastructure, explored strategies for developing membership offerings that stand the test of time, ensuring clubs stay relevant and adaptive. In the Regional Clubs session, moderator Andrew Bell, Wagga RSL Club CEO and panelists Greg Roberts, Murray Downs Golf & Country Club CEO, Lauren Charlton, Lake Cathie Bowling Club General Manager and Bill Coulter, Ballina RSL CEO, dissected the challenges regional clubs face and discussed potential solutions and the path to their success.
In the Prioritising Mental Health & Wellbeing session, Dr Denise Hamblin emphasised the critical need to put well-being at the forefront, promoting a healthier, more productive workforce.
Lastly, Don McLean from PKF explored strategies to equip delegates with the tools to make informed financial decisions in the current economic landscape in the Financial Framework session.
Our last session of the Conference was the ever-popular Ted-x style talks delivered by Paralympian Curtis McGrath, leadership expert Brian Johnston, and former Detective Superintendent Deb Wallace.
Thank you to everyone who attended the 2023 ClubsNSW Conference & AGM. We look forward to seeing you next year on the Gold Coast!
Related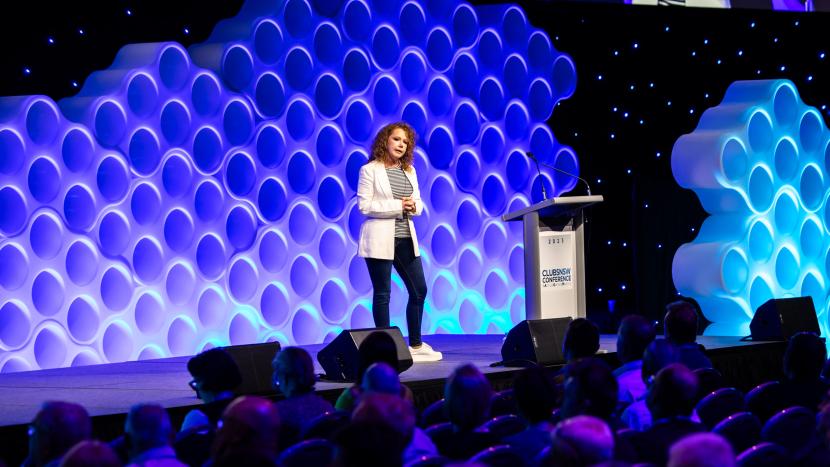 Day Two of the 2023 ClubsNSW Conference & AGM was a truly pivotal event, addressing key issues that affect clubs and their role in the community.
2023 ClubsNSW Conference & AGM kicks off with the Keno Welcome Party.